My name is Phillip Werman. I was born in Painsville, on a cold winter morning on January 18, 1984, at 2:12 AM. For the first years of my life, I lived in Wickliffe, Ohio. I don't really remember that much from there. When I was about 2 or 3, we movied to Euclid, Ohio. I remember the house and some of the neighbors.

I was 4, when I moved to Ashtabula, Ohio. It's not the best town, but it could be a lot worse. In Kindergarten, I went to Ashtabula Catholic Elementary School, or Mount Carmel. I stayed at this school until 2nd grade. In 3rd grade, I went to Thomas Jefferson Elementary School. I stayed here until 6th grade. My 7th and 8th grade year, I was at Columbus Junior High School. I really like this school a lot, I got along with the teachers really well. After junior high, I went to Harbor High School. I loved it here, the people were nice. Early in my junior year, they decided to consolidate Harbor & Ashtabula into Lakeside High School. Grades 10 - 12 is in the former Ashtabula High School building and grade 9 is in the former Harbor High School building.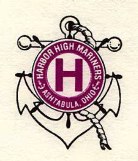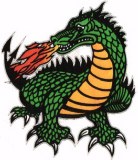 HHS Mariners LHS Dragons

At Lakeside, I was head field commander for marching band, eventually playing tuba for symphonic band later in the year. Our band receieved a superior rating at district contest and received a ????? rating at state contest. I was also involved in choir, NHS, thespians, where I had the lead role (Ren) in

, yearbook, where I came up with the title

.

Outside of school, I am involved with the Cleveland Youth Wind Symphony, Ashtabula County Choral Music Society Youth Choir and Community Theater at the Ashtabula Arts Center. In March, I was in the American Choral Director's Association's Men's Honor Choir. This was held at a music conference in Chicago, IL. We rehearsed for 2 days, and performed the last day of the conference. This was a remarkable experience.

I am attending Bowling Green State University in fall of 2002, majoring in music education.